In Responsible Party View you are able to see all students that they are responsible for as well as to add or edit any personal information.

Responsible For Students
The grid view in the Responsible For Students tab will display the Students Code, Full Name, and available Actions.
The grid view will display the first 15 students by default, and any additional students will be displayed in separate pages. There is a count for how many students are available and how many are being displayed on the page out of those available. The arrows can be used to move between pages.

The action button in the Actions column allows you to View a Student.
Personal Information
The Personal Information tab allows you to view and edit the Responsible Party's personal information.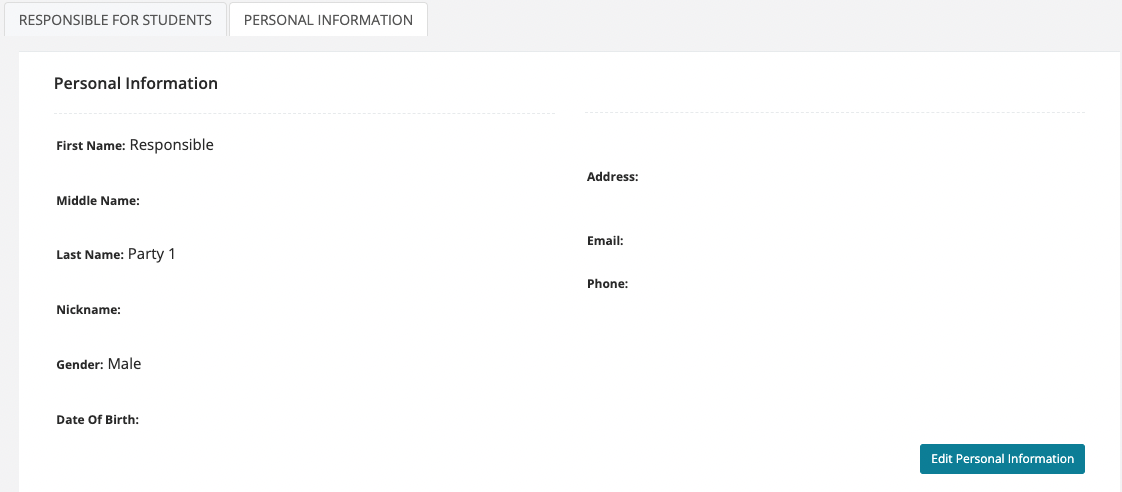 To edit the Responsible Party's Personal Information, click on the Edit Personal Information icon. Here you will see the Personal, Address, and Contact tabs. Once you have entered the relevant data, you can click Save and Close to save and return to the Personal Information screen.
In the Personal tab you can edit the Responsible Party's Name, Nickname, Date of Birth, and Gender.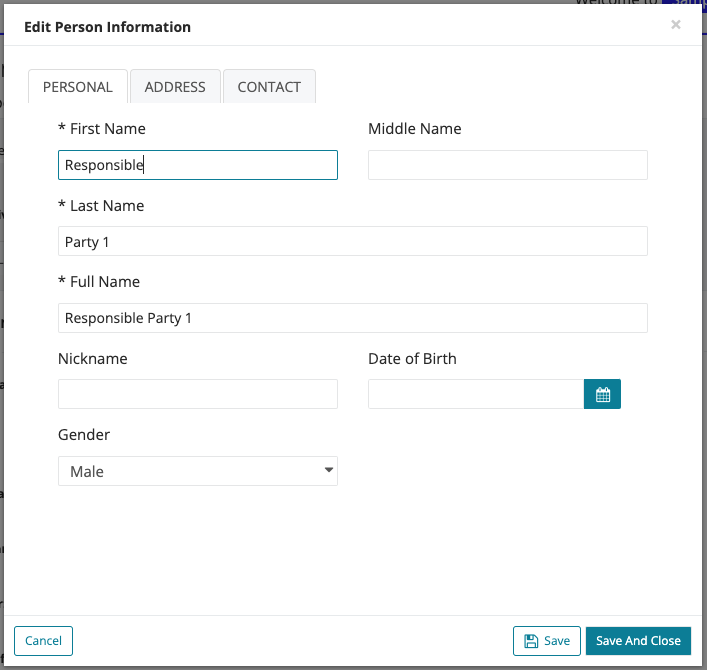 The Address tab allows you to edit the Responsible Party's Attention To, and Address.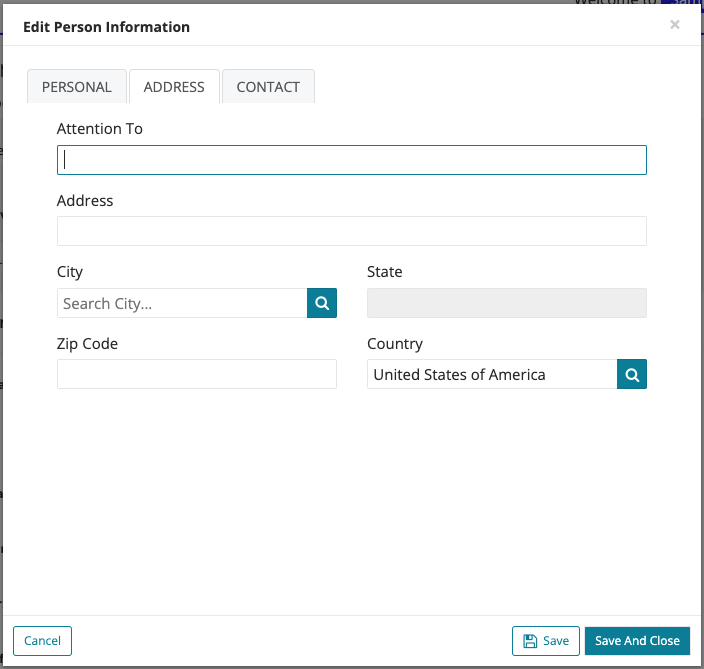 The Contact tab allows you to edit the Responsible Party's Phone(s), Email(s), and ability to Enable Paperless.